The Mint: Music Tickets
6010 West Pico Blvd
(cross street Crescent Heights, one block west of Fairfax Blvd)
Los Angeles, CA 90035
323-954-9400

Private Events/Film Shoots
Hunnypot Live at The Mint 2-19-18 w. SHELLY PEIKEN (SERIAL SONGWRITER) INTERVIEW/DJ SET) + JENNA NATION + V TORRES + THE HABITS + ALEXA VILLA + NORDSTROM & PATRIK (DJ SET)
Show Details
Ticket Price:

$0.00

Door Time: 7:00 PM
Restrictions: 18 & over

7:00PM

- HOT TUB JOHNNIE (DJ SET)


7:30PM

- SHELLY PEIKEN (SERIAL SONGWRITER) INTERVIEW/DJ SET)


8:45PM

- JENNA NATION


9:30PM

- V TORRES


10:15PM

- THE HABITS


11:00PM

- ALEXA VILLA


11:45PM

- NORDSTROM & PATRIK (DJ SET)


12:15AM

- HUNNYPOT DANCE PARTY
ARTIST INFO.........
SHELLY PEIKEN (SERIAL SONGWRITER) INTERVIEW/DJ SET)
Shelly Peiken is a multi-platinum Grammy nominated songwriter who is best known for her #1 hits "What a Girl Wants" and "Come On Over Baby". She earned a Grammy nomination for the song "Bitch" recorded by Meredith Brooks. She's had hundreds of songs placed on albums, and in TV and film.
Shelly's book Confessions of a Serial Songwriter chronicles her journey from a young girl falling under the spell of magical songs to writing hits of her own. It's about growing up, the creative process, the highs and the lows, the conflicts that arise between motherhood and career success, the divas the egos and the back stabbers, but also the lovely people she's found along the way. It's about the challenge of getting older and staying relevant in a rapidly changing and youth driven world.
Her Serial Songwriter Facebook page has become a forum for all things songwriting and ideas about navigating a changing music business as a creative person and parent.
Shelly is a contributor to The Huffington Post. She is well known in the music industry as mentor, panelist, consultant and guest speaker and a fierce advocate of creators' rights as a founding member of SONA (Songwriters Of North America).
Shelly is a New Yorker at heart who enjoys her life in Los Angeles with her husband, composer Adam Gorgoni, their daughter, Layla and her 2 cats.
Website Twitter Facebook Instagram
---
JENNA NATION
JENNA is a versatile and "exceptionally gifted" musician, songwriter, and singing sensation with an impressive track record. This multi-award-winning professional vocalist and entertainer has appeared in numerous high profile events and music festivals, and has performed live on numerous television and radio programs across North America.

After completing her Bachelor's Degree in Music at the prestigious Berklee College of Music in Boston, JENNA's work ethic is apparent as she continues to pursue her musical aspirations. She is currently working toward releasing a third album of new material (R&B/Pop), which she was invited to write and record in Houston, Texas at Matthew Knowles' Recording Studio and Entertainment Company, Music World Entertainment.

JENNA has a unique ability to hear and understand what the music needs melodically or lyrically as well as being able to turn emotions and experience into musical art and deliver songs with a sensitivity, vulnerability, and honesty that takes her listeners to "that place". Rooted deep within Jenna are the sounds of some of the most timeless and inspirational artists over the last century including: Ella Fitzgerald; Sarah Vaughn; Stevie Wonder; Michael Jackson; Nancy Wilson; and Whitney Houston to name a few. As a result, Jenna places a strong value on the quality of her music and art. She keeps in mind what she feels the people want to hear as well as what feels good and honest to Jenna. She is extremely excited to share this new music with her fans, as well as to take them alongside her on this exciting journey!
Website Twitter Facebook Instagram
---
V Torres
V Torres is the epitome of the modern day songwriter. With two studio albums under her belt, Torres is prepared to release her latest project: Real Life Love.
Hailing from the beach cities of Southern California, V Torres has spent her entire life in or around music and sports. While in high school, indie-rock and hip-hop became her passion and basketball gave her the drive to persevere through adversity. Torres went on to attend Loyola Marymount University majoring in accounting and minoring in theatre arts. Upon graduation, Torres moonlighted as a corporate finance accountant to fund her musical career.
To date, she has spent the majority of her career writing and performing with the band Gorgeous Got a Gun, and released their self-titled debut album in 2009, followed by Welcome Home in 2011 and single release I Remember You in 2016. During this time, Torres' music video for song Violent Games was featured on the blue ray release for the feature film Scott Pilgrim vs. the World. Since then, V Torres has performed throughout the country while collaborating and recording with various artists and producers including Joe McGrath (AFI, Alkaline Trio) and most recently Jonny Perdue and Steve Stout of Lost Beach.
Backed by a newfound love of yoga and a desire to share her truth, Torres infused a fresh energy and sound into her latest project, five song EP Real Life Love. Leveraging life's highs & lows, this project is inspired by the sense of urgency she has never lost throughout the years. Like any singer-songwriter, V Torres' music has matured while continuing to effectively convey her experiences and emotions. Real Life Love was released in all digital stores on 11/11/17.
Spotify Website Facebook Instagram
---
THE HABITS
The Habits met each other in the blue-collar town of San Pedro, just far enough away from the glamour of the Hollywood glow to be isolated. Comprised of singer/guitarist Wolf Bradley, pianist Chance Famighetti, and drummer Andrew Macatrao, The Habits ground their music in bite size melodies that are impossible to get out of your head. Their music is accompanied by slightly melancholic lyrics that tell a story of love, loss, and everything in between. Their alt/pop sound is unique to them but stems from incongruous avenues of inspiration. From Maroon 5 to Cage the Elephant, The Habits' music makes you wanna dance and hits you hard in the feels. The three of them have grown up together in Southern California and are more like brothers than band members. Playing pretty much every bar, club, basement, and alleyway in LA, they've honed in on their live show skills, giving their audience a lively and fun show experience.
Website Twitter Facebook Instagram
---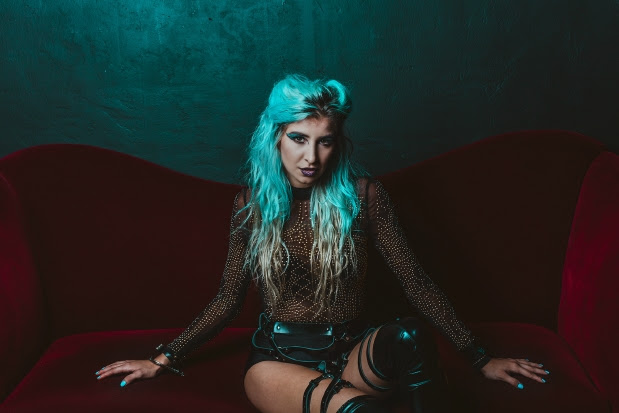 ALEXA VILLA
"Singer-keyboardist Alexa Villa projects a natural confidence, an admirable all-in swagger that leaves the listener convinced of her commitment to every word she sings." -Music Connection Magazine
Alexa's latest EP entitled, "ACT I" is something to be noticed. She describes her music as "grunge pop with a little blues feel and a whole 'lotta attitude." Soaring vocals, surprising chord choices and captivating stories within her lyrics are sure to leave you wanting more. But it doesn't end there. Her live performance and style match her quirky and eclectic personality.
Alexa has played Warped Tour and opened for acts like The Darkness, Drake Bell, Mark Ballas and BC Jean of Alexander Jean and Ryan Cabrera to name a few. Alexa also models in LA Fashion week, and for several fashion companies. She has been on set for SpikeTV and various music videos for artists like Chris Brown and Nikki Minaj among others.
Her influences range from Led Zeppelin, to Lana Del Rey, Lady Gaga, Dorothy, Halsey, Deep Purple, The Neighborhood, Heart, Blondie, the Pretty Reckless, Nirvana, Awolnation, and the list goes on.
From age 7, Alexa has been classically trained playing piano, performing original songs at talent shows and landing lead roles in theater class. She grew up in San Diego playing clubs with her parents' band and her brothers band before developing her own unique style.
"I want to create an escape and plant a visual in your head. I want to make you feel something new and I want it to encourage you to do the things you've always wanted to. Music is not just sound, its an entire world. It's who I am."
Spotify Website Twitter Facebook Instagram
---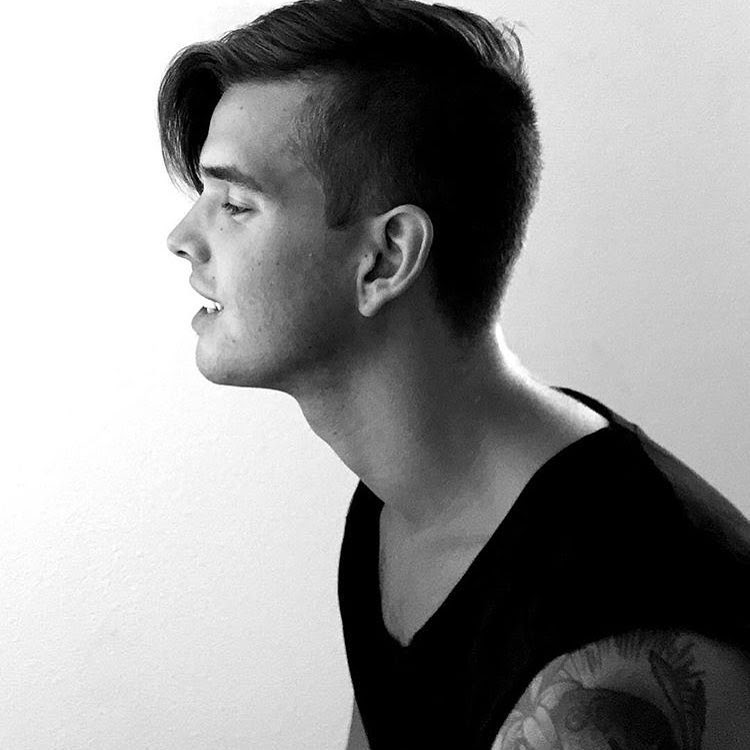 NORDSTROM & PATRIK (DJ SET)
Sweden based Hunnypot super-fans are back in the US and will kick our Dance Party! Come out and say Hallå!
Oscar Nordstrom - Facebook
Partik Karlsson - Facebook
Performing Artists
(Click on Artist for Reviews and Previews)
Hot Tub Johnnie - DJ Set

HOT TUB JOHNNIE aka John Anderson, Hunnypot Unlimited/Hunnypot Radio, Music Publisher, Film/TV/Ad Placement, Supervisor Consultant, Hunnypot Live Events Host, DJ HOT TUB. HOTTUB JOHNNIE plays Party Music for Party People, all

genres!